The Unstoppable Men Of Power
Meet our Featured Unstoppable Man of Power - ONE OF AMERICA'S TOP FITNESS TRAINERS!
BRETT HOEBEL
Get his insider secrets to getting in shape and working off the holiday pounds plus tips on how his popular and amazing AB Exercise Fitness Strategy works!
Brett is one of the most sought-after fitness experts in the country, because of his amazing ab workout program that has sculpted the bodies of numerous celebrities. Your viewers will remember him as one of the "secret": trainers on the long running show, The Biggest Loser®. "Since leaving the show his integrative and holistic leading-edge fitness program has made Brett a fitness super star."
You'll Learn:
Biggest Loser Secret - Why Brett thinks the show has lasted an amazing 13 years
Perfect Combination - Planning, juices and sensible eating for long term success
Good Fat, Bad Fat - Find out why not all fats - and exercise plans are created equal.
You can learn more about Brett at www.bretthoebel.com and www.revabs.com
---
Montel Williams
Emmy Award Winning Talk Show Host, decorated former Navel Intelligence Officer, entrepreneur, motivational speaker and philanthropist.
Listen weekly to Montel on his new radio show Montel Across America
http://airamerica.com/montelacrossamerica
Read more about Montel here.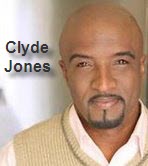 Clyde Jones has developed a reputation of sorts. A reputation of being a bad boy and, nothing more could be further from the truth. For the last twelve years or so, Clyde has appeared in various on and Off-Broadway stage productions. Among them, Which Way Do I Go, Why Good Girls Like Bad Boys, B C6areful What U Pray 4 in which he shared the stage with Cuba Gooding, Sr. and Shirley Murdoch.
Clyde is very much grounded in his faith as a Christian. And in all things, he puts the Lord first in his life.
Be sure to check out Clyde's movie trailer and see this diversified actor in action www.myspace.com/therealsoulglo
Read more about Clyde here
---
Jack Canfield You've seen him on Oprah, Larry King, Good Morning America and in the hit inspirational documentary, "The Secret", now you can hear him on Women PowerTalk Radio!
American's Success Coach Jack Canfield,
following the landmark success of his billion-dollar Chicken Soup for the Soul brand, his latest New York Times bestselling book "The Success Principles", and the ongoing attention to The Secret, in which he is a feature teacher, Jack is now rolling out the red carpet for people with a free one-hour audio training program.
It features some of his most coveted strategies that have helped transform Fortune 500 companies, world leaders, and everyday people alike.
Sign up for your "free" audio now at www.canfieldtrainings.com/free
Read more about Jack here
---
Bobby Mardis Productions in association with Fat Chance Films and has produced film, television and various industrial projects for the last twenty years. Showtime Network has aired Bobby's "Why Colors?" which starred notables like Regina King, Ice–T, Barry White, Anne Marie Johnson and a number of his Robert Townsend's Partner's in Crime friends.
He also produced and directed "Circle of Pain" for Showtime which starred Glynn Turman, Anna Marie Horseford, Todd Bridges and was Rosalind Cash's last film before she passed away. Bobby Mardis has received awards for his films in numerous film festivals around the world. A Comedy made for television entitled, "Midnight Blue" was scripted and directed by Bobby and achieved the highest rated standing in the series of B.E.T. Arabesque films
Listen in as Bobby shares how with a moment in church inspired him to take a chance and begin to move forward on one of his dream project....despite his lack of funds. See for yourself the power of Bobby's film and help us support his message here
http://www.katrina500.com/vid1popup.html
Read more about Bobby here
---