New Products
---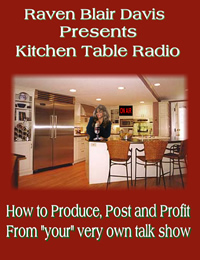 Kitchen Table Radio Broadcasting Course
---
Our Sponsors
---
---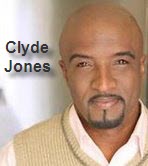 Clyde Jones had developed a reputation of sorts. A reputation of being a bad boy and nothing more could be further from the truth.

For the last twelve years or so, Clyde has appeared in various on and off-Broadway stage productions. Among them Which Way Do I go, Why Good Girls Like Bad Boys, B Careful What U Pray 4, in which he shared the stage with Cuba Gooding, Sr. and Shirley Murdoch.
From 1997 to 1999 Clyde toured the country with Why Good Girls Like Bad Boys in the role of Silk to which he played to rave reviews.
"CJ" as friends and family affectionately call him recently appeared in the Lifetime Movie MY LIFE IS NOT A FAIRYTALE: THE FANTASIA BARRINO STORY.
Despite his endless list of credits - the one role that folks remember Clyde from the most is that of the guy from the SOUL GLO commercial from Coming to America. Yes, he is Mr. LET YOUR SOUL GLO!
Clyde is very much grounded in his faith as a Christian. And in all things, he puts the Lord first in his life.
Be sure to check out Clyde's movie trailer and see this diversified actor in action www.myspace.com/therealsoulglo


Your privacy is protected and will only be used to communicate with you regarding the Women Power Radio Network.
Claim Your Free Copy of The Seven Action Steps On 'How to Ignite Your UnStoppable Power'

Enter your first name and email below & receive updates to the shows.
Fran Dresher
Click Here

Denise Nicholas
Click here

Denise Brown
Click here
Bern Nadette Stanis
Click here

Jayne Kennedy Overton
Click Here

Joyce Agu
Amazing Race
7th Season Winners
Click Here

Stacie J
Formerly on Donald Trump's "Apprentice"
Click Here
---
Women Power was voted one of 2007 Top 100 Podcast by Small Business Trend with Anita Campell